A word from Shock



Well after 12 months, your monthly news letter is finally here! Another year has passed and another show season under our belt. 2008 has been probley one of our more quiet years. With the weather not giving us much of a chance to catch some rays again this year some of the shows were a bit of a wash out. That's not to say there hasn't been some great weekend shows and some well achieved cars...and members!






Woody kisses a man!



Now the headline of this article may come as no surprise to most of you but this time he's not done if for pleasure.

Woody became a hero last month when he came to the aid of an elderly guy having a heart attack. When police couldn't help him Woody dived in and pulled out some first aid moves keeping the guy alive until the ambulance crew got to the scene. The deed didn't go un-noticed and Woody was awarded by Thames Valley Police for his heroics!






Fresh metal!



With the inclusion of the "Project Diary" room has come some new cars. Chunkys long awaited 206 finally emerge after a serious wait, check out the Project Diary room for a full build report. Mikes Almera has also had an unexpected makeover. The Almera has come out with a smoothed botty, a fresh set of 18" Mania's and a pale green coat.


Picture resized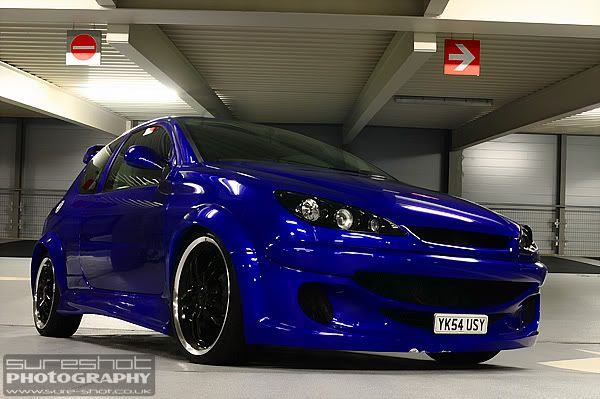 Picture resized

Davey has been busy building what can only be described as a weapon. Being the hands on guy he is a poor old Nova has come under Dr Daveys knife with the intention of making this tame FWD car, a force not to be reckoned with even going as far as making it mid engined! check it out in the projects room



Picture resized



Feature presentation.



The features room has been fully updated with Craig's Saxo, Michaels MR2 turbo seeing its first outing in MR2 Only magazine, Jacks Golf getting some awesome pics in Yoco magazine thanks to Joe and Chunkys 206 across the pages of Car Cruizin.



Now where does the oil go again?




Posted by nick on 7pm Thu (23/10/08)


FAQ
Search
Usergroups
Powered by
phpBB
© 2001, 2005 phpBB Group